#MonsterPresents NFT Community Twitter Spaces Info
You chose me as your Monster; I chose you as my Legacy. #TeamMonster
If you are interested in becoming a #TeamMonster NFT Twitter Spaces host or cohost, send your information via the contact page. You can avoid toxic spaces by looking for, and using #TeamMonster in the title of the space.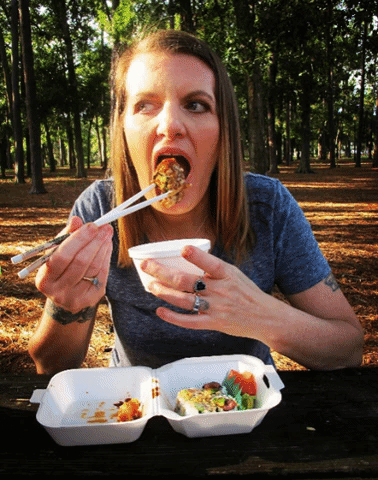 Host: Monster @artmusicnfts
Hashtags:
#TeamMonster​
#MonsterPresents
#MonsterMedallion
#NFTCommunity
Co-hosts:
Brooke @The_Dahl_Haus
Tim @Frajder
Zeke @humanzeke
Nazaneen @iamneenso
Stan @NiceTypography
If you hold a Team Monster Medallion or badge, DM @artmusicnfts on Twitter if you are physically unable to verbally present your NFT project in Twitter Spaces, and it will be presented for you during episodes of Monster Presents.
#MonsterPresents
Conversations w/ #TeamMonster
weekly schedule: Monday - Friday 10a-1p EST
Extras:
Thur 7a-10a Asia; Africa; Eastern Europe NFT
Sat 6a-8a Farsi 8a-10a Igbo 10a-noon Yoruba
Host: @artmusicnfts
#MonsterPresents
The NeenShow with @iamneenso
in Farsi (English translation)
Saturdays 6a-8a EST
#MonsterPresents
The Chidigbo Show
in Igbo with @chidimmpaints
Saturdays 8a-10a EST
#MonsterPresents
Nigerian creatives hosted by @TifeChris
Yoruba (English Translation)
Saturdays 10a-noon EST
Monster Legacy Creatives Inc. is looking for quality written and verbal interviews of our CEO, Kristen Brown. If your interview is selected to be featured on the MLCinc website, you will receive $25 and a Team Monster tee shirt. Choose one aspect to focus on, or an interview focusing on all aspects. Most of the information is available on this website, and the Linktree in Monster's Twitter bio; but for more information, you can interview Monster according to the calendar above. Have fun! #TeamMonster
Conversations w/ Team Monster
Monster Matches as featured on Monster Presents, is when Monster matches 2 or 3 people to serve as cohosts of a talk show, to interview one spotlight special guest, or a project team. These interviews take anywhere from 30 minutes to 3 hours depending on audience response.
Conversations w/Team Monster is when Monster introduces 2 people whom have never met in real life, nor had any contact prior to coming to Twitter spaces. As the 2 people have a conversation to get to know each other, the audience listens, Monster interrupts, and at some point, some one cries. These conversations are just under an hour.
Official Team Monster Badge
(custom colored to order)
/